Location and Area Around
Location
The University of Toyama is located in Toyama City and Takaoka City in Toyama Prefecture located on the West coast, in the middle of Japan. Toyama Prefecture is a local district with changes of the seasons where the Tateyama mountain range is in the south and Toyama Bay, the Sea of Japan to the north. So you can learn in a comfortable environment. Gofuku campus has 6 schools; Humanities, Education, Economics, Science, Engineering and Sustainable Design. Sugitani campus has School of Medicine, School of Pharmacy and Pharmaceutical Sciences. Takaoka campus has School of Art and Design.
It takes about 1 hour by airplane and about 2 hours by train (Hokuriku Shinkansen Line) from Tokyo to Toyama.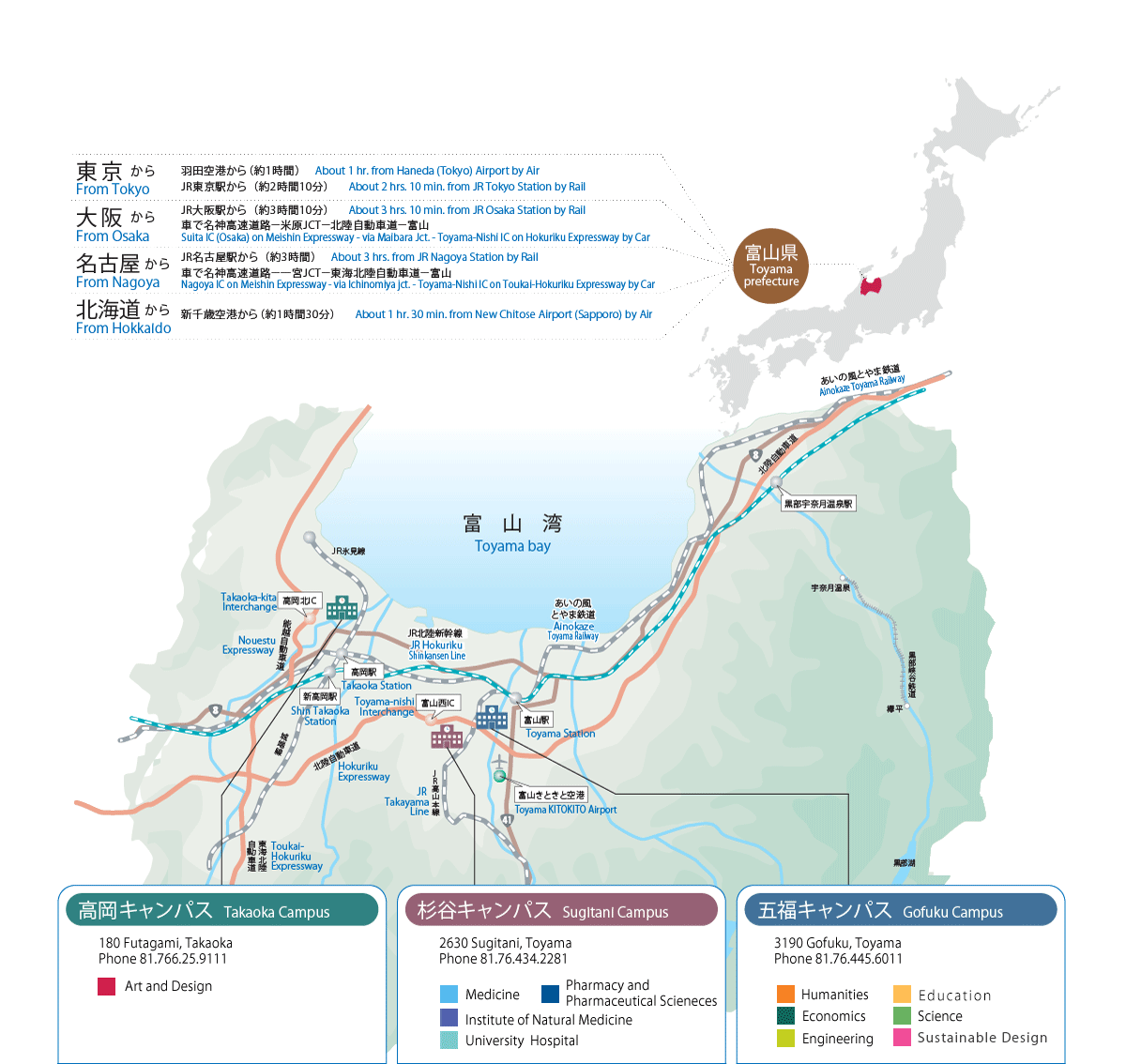 Click the above image to enlarge.
Location of the campuses