Chargés d'Affaires ad interim of Pakistan visits University of Toyama
On June 28, 2022, Ms. Ismat Hassan Sial, Chargés d'Affaires ad interim of Pakistan, paid a courtesy visit to the President Saito.
This opportunity was facilitated by Dr. Allah Nawaz, Pakistani assistant professor at University of Toyama (UT), and aimed to express gratitude to UT for having accepted lots of students and researchers from Pakistan for more than a decade.
At the courtesy visit, the President Saito introduced a number of students and researchers accepted from Pakistan and expressed his appreciation for their contribution toward UT. Also, Executive Vice President Ikeda outlined UT and the current situation of Toyama prefecture that not a few Pakistani live in. After expressing gratitude to UT by Ms. Ismat Hassan Sial, she introduced the influential universities in Pakistan and mentioned the prospect for academic exchanges in the future.
After the courtesy visit, international students from Pakistan and their supervisors had an opportunity to exchange their opinions with Ms. Ismat Hassan Sial. With this visit, further development of international exchange between UT and Pakistan can be expected.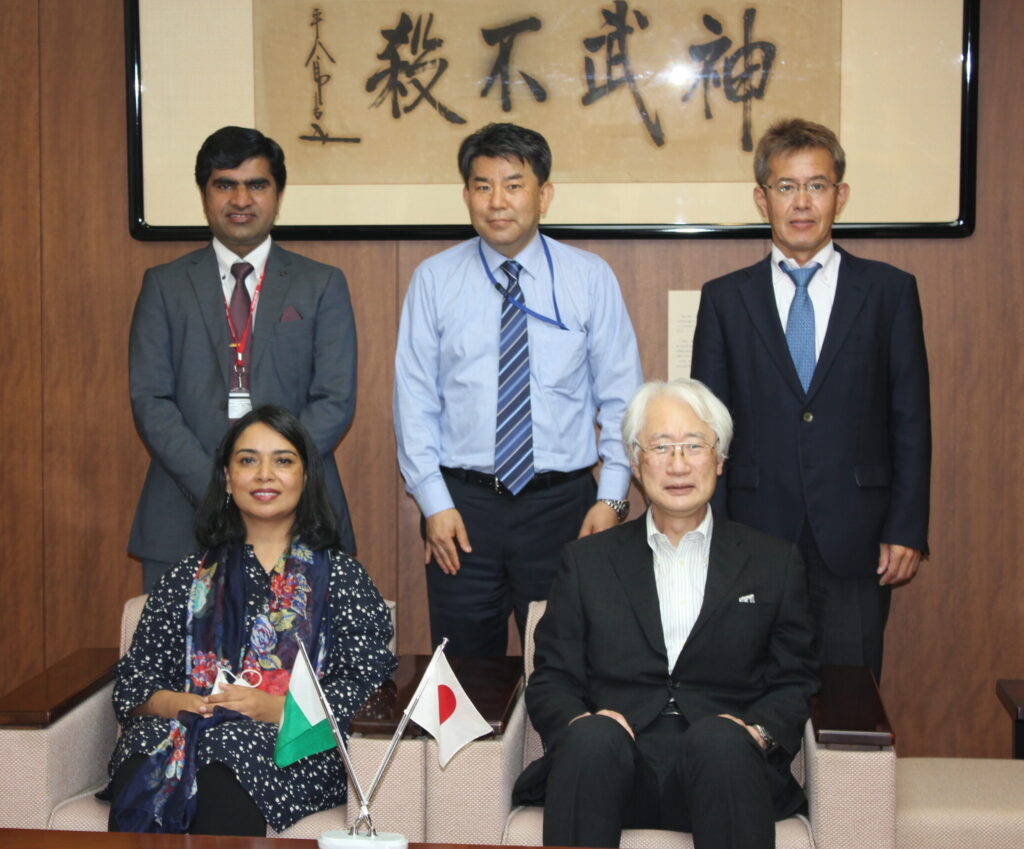 (Front raw)
                 Ms. Ismat Hassan Sial, Pakistan Embassy (left), Dr. Saito, President (right)
               (Back raw)
                 Dr. Allah Nawaz (left), Dr. Ikeda, Executive Vice President (middle),
                 Mr. Kakuta, Director of International Affairs Department (right)