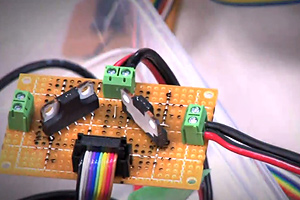 In tune with the changes in society and rapid technological innovations in recent years, engineering education is also becoming more diverse, distinctive and specialized. Moreover, based on engineering ethics and bioethics, those who can contribute to local and international communities are being actively sought. From this perspective, at the School of Engineering of University of Toyama the focus has been on not only widespread and in-depth learning and acquiring specialized knowledge and skills, but also on originality. This allows knowledge and skills to be put to practical use, environmental education that is friendly to the earth and human beings, language and information education for the global community and cultivating well-rounded researchers and professionals.
Departments
Courses
Department of Engineering

Electrical and Electronic Engineering
Intellectual Information Engineering
Mechanical Engineering
Life Sciences and Bioengineering
Applied Chemistry
"Department of Material Science and Engineering" of School of Engineering changes to "Department of Materials Design and Engineering" of School of Sustainable Design from 2018.
School of Engineering Web Site
Pamphlet