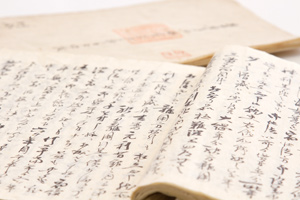 The School of Humanities includes 9 programs of study which offer a total of 23 concentrations in thought, culture, history, language, literature, sociology, and psychology. The School offers students interested in the foreign languages, cultures, and civilizations a unique range of resources and opportunities for study, research, and personal growth. A number of School members specialize in the languages, cultures, and histories of East Asian countries, particularly those bordering the Japan Sea. Courses specific to Japan includes Japanese History, Literature, Linguistics and Philology, Thought and Ethics, Culture, Archeology, Language Education, and East Asia Regional Studies.
Department
Courses
Department of Humanities
Philosophy, Ethics and Religion
History
Intercultural Studies
Psychology
Socio-Cultural Studies
Linguistics
East Asian Languages and Cultures
British and American Language and Culture
European Languages and Cultures
NOTE: This information above applies for the students enrolling after April 2018.